Creating a central presence in the village
1990's

In the 1990's, the Village of Dryden reached an agreement to rent the property now called the Village Green for a term of 99 years. In 1997, a private donor provided the funds to replace the elegant 1894 fountain that once stood on the Village Green before being sold to support World War II scrap metal drives.

​In 2001, on the 200th anniversary of Dryden, a local citizen's group raised funds, along with Tompkins County and the Village of Dryden, to purchase the corner of North Street and Main Street. With the aid of private donations, this prominent corner was transformed from a mere dirt lot into a park and supplied with a maintenance fund to ensure beauty on this main corner for years to come . Installation of a regal clock gave the property its name of Time Square.

With the assistance of several grants, ambitious projects to increase the livability of downtown were undertaken between 2000 and 2002. Curbing, new sidewalks, and pedestrian lighting were added to provide a more pleasant downtown experience. Private donations aided in purchasing black iron planters and benches to line the streets for a cohesive village aesthetic.

The Beautification Brigade was born in 2007, due in part to the award of a Tompkins County Beautification Rural Grant requiring matching volunteer hours. Initial activities revolved around caring for the new Time Square gardens and village planters as well as rejuvenating the plantings at Montgomery Park.

In 2009, the Beautification Brigade put on the first

Dryden Garden and Art Tour

in order to share the residential horticultural wealth and share gardening insights among neighbors.
Under the leadership of Mary Kirkwyland, the Brigade has branched out to tackle a host of projects around the village. A complete overview of past, present, and future projects can be found
here.
Powered by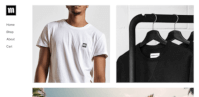 Create your own unique website with customizable templates.